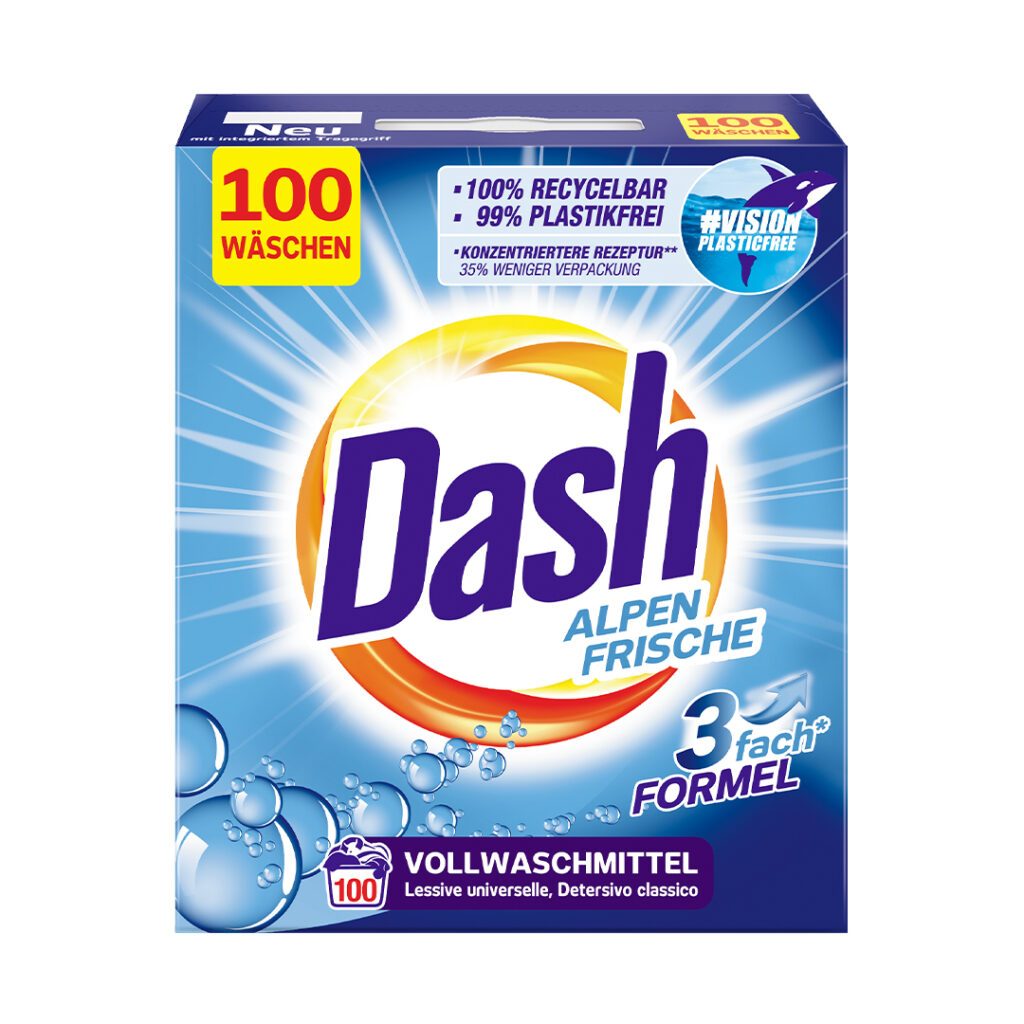 Dash Alpine Frische Washing Powder, 100 washes
CHF16.95 incl. 7.70% VAT
not available at the moment
Description
The washing powder Alpen Frische by Dash makes your laundry shine – with an all-round clean result. Stains are reliably removed from the first wash. The powder is wash-active from 20°C, which saves energy and protects the environment.
Contents:
for 100 washing cycles
Note:
Read the label and product information before use.
Product type:
Laundry detergent + Fabric care
Chemicals declaration
Hazard pictogram:
GHS07 Health hazard
GHS07 Health hazard
Hazard information / Safety notes:
H319
H319
Causes serious eye irritation.
P101
P101
If medical advice is needed, have product container or label at hand.
P102
P102
Keep out of reach of children.
P305+P351+P338
P305+P351+P338
IF IN EYES: Rinse cautiously with wa-ter for several minutes. Remove contact lenses, if present and easy to do. Continue rinsing.
P337+P313
P337+P313
If eye irritation persists: Get medical advice/ attention.
P301+P312
P301+P312
IF SWALLOWED: Call a POISON CENTER/doctor if you feel unwell.
Only logged in customers who have purchased this product may leave a review.